Why Recycle
With the increase in unrestrained consumption of products, their life cycle is becoming shorter, resulting in an increased volume of generated waste that requires specific disposal, including Waste Electrical and Electronic Equipment (WEEE) and Batteries and Accumulators Waste (BAW).
Recycling is positive and beneficial for people, companies, and the environment. This mission is only possible if we all contribute actively by delivering our waste to the appropriate collection points and ensuring its decontamination, treatment, and recycling.
After collection, WEEE and BAW are delivered to a reception center where they are separated according to their operational treatment category. The operational categories in which we separate the collected waste are:
Refrigerators and freezers
Air conditioning equipment
Other temperature regulation equipment
CRT screens
Flat screens
Lamps (tube, energy-saving, gas discharge, etc.)
LED lamps
Large-sized equipment (>50cm)
Photovoltaic panels
Small-sized equipment (≤50cm)
IT and telecommunications equipment
Printing consumables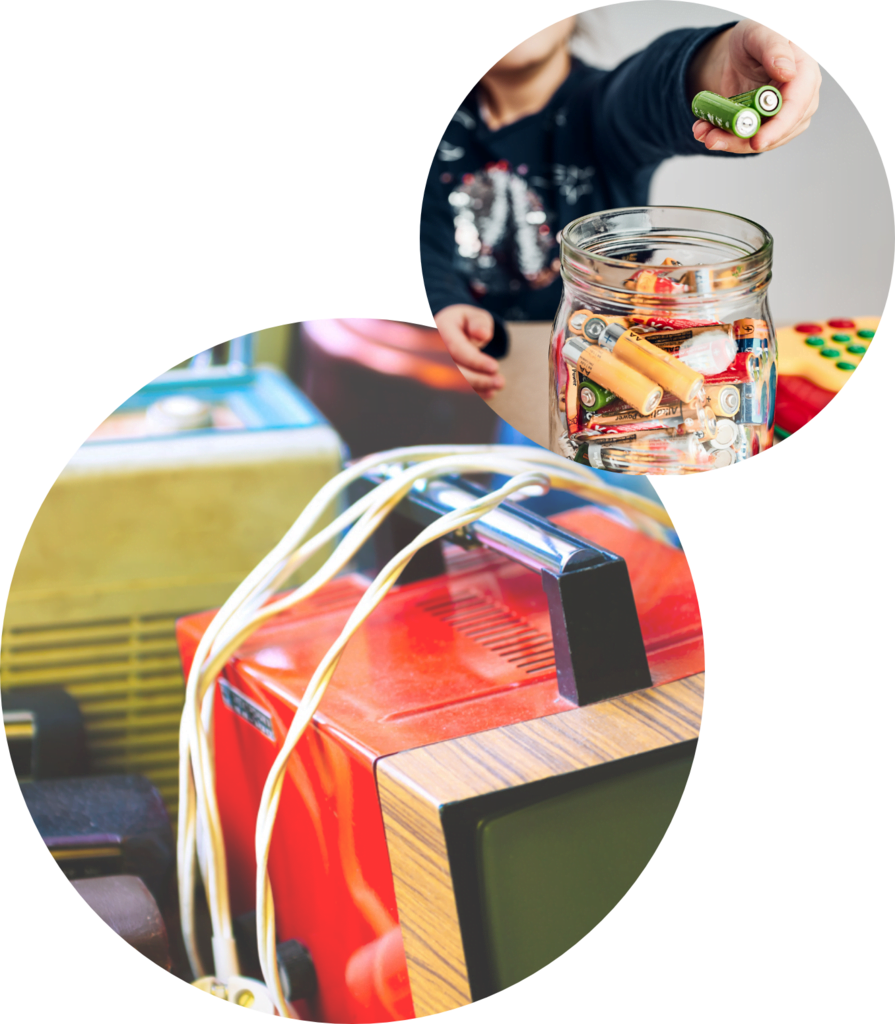 After being sorted into categories, these materials are transported to waste treatment facilities for decontamination, recycling, or valorization. The stage of obtaining raw materials (recycling) closes the loop and leads to the manufacturing of new products (material incorporation in the industry).
The treatment of WEEE is very complex because these devices typically contain a wide variety of materials, such as different types of plastics, various metals, or glass. In addition to the material diversity, they also consist of hazardous substances that need to be removed and treated separately, including heavy metals also found in battery waste (mercury, lead, nickel, cadmium, and lithium).
What happens to our end-of-life electrical and electronic equipment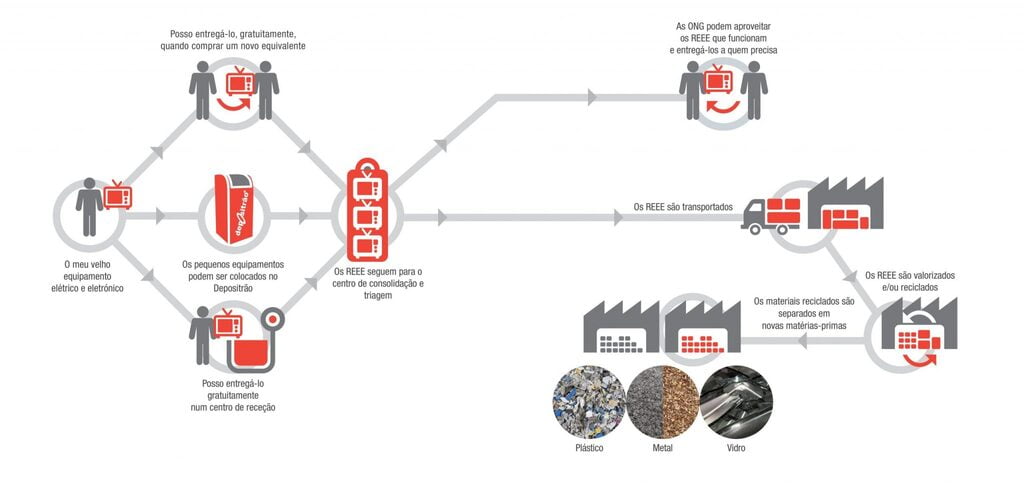 Waste Electrical and Electronic Equipment (WEEE)
All equipment that requires an electrical current, a battery, or a power source to function and has reached the end of its life.
What happens to our used batteries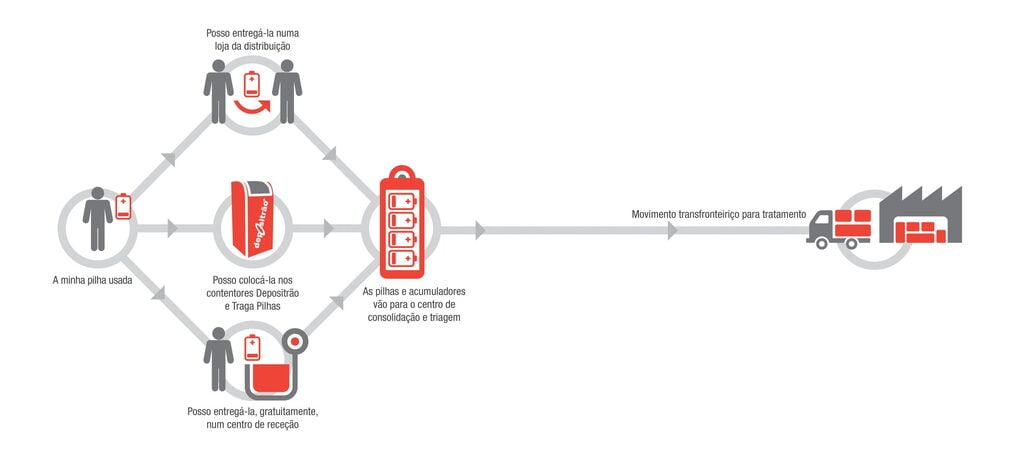 Waste Batteries and Accumulators (WBA)
Devices capable of storing energy to power electrical and electronic equipment.